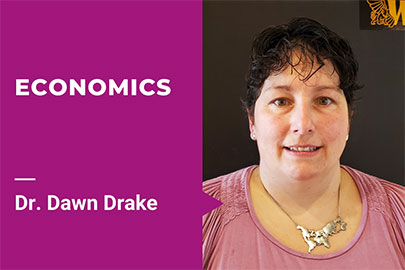 Economic systems have been recognized as foundational pillars of civilizations and societies from antiquity to the present. These systems determine not only how goods and services are produced, distributed, and consumed by people and nations, but also how citizens interact with one another, their governments, and the wider world. As the resources featured within illustrate, the study of
Economics
is in many respects an exploration of cultures and values.
Dawn Drake
Associate Professor, Missouri Western State University
W
elcome to this collection of resources examining the
Impacts of Globalization
. The many facets of this broad-reaching subject are interesting – and complicated. I hope you enjoy exploring the resources I've assembled on this page, from a historical perspective on the first steps towards unified commerce on China's Silk Road, to contemporary influence on trade, economic disparities, and even the social and psychological influences globalization has on citizens around the world.
The good, the bad, and the ugly of globalization are all here, and as educators know: the better we can understand the complexities of such an important subject, the better we'll be able to help student prepare for its impact on their own futures.
Moderated by

Maxine Taylor
Maxine Taylor is the Senior Acquisitions Editor for Health/Wellness & Psychology reference at ABC-CLIO. She has more than 15 years of publishing experience and has helped hundreds of authors bring their books to life. She has helped develop many of ABC-CLIO's award-winning electronic databases, most notably Health and Wellness Issues: Understanding Science, Society and Yourself. Maxine is also a published book author and freelance writer and editor. She holds a degree in literature from the University of California, Santa Barbara, and is certified in both technical writing and instructional design. From her home base in Portland, Oregon, she enjoys going on culinary adventures, exploring the outdoors, and defying gravity in aerial arts classes.

Kevin Hillstrom
Kevin Hillstrom is the Senior Acquisitions Editor for Current Events, Politics, and Government for ABC-CLIO. A veteran publishing professional, he has also written several books about American history and politics on topics ranging from health care policy to the September 11 attacks. Kevin makes his home in Michigan, where he fills his weekends kayaking, hiking, camping, and adventure racing.