Image
Creator: U.S. War Manpower Commission
Description: This World War II–era government poster features a woman working on a weapon, an image designed to convince women to join the war effort. During World War II, women worked in jobs previously occupied only by men, filling roles in war production factories and many other jobs.
Date: 1942
Context and Things to Consider
Note the kind of job being performed by the woman in the poster. What kind of industry would she likely be working in?
Pay attention to the words on the poster and consider how propaganda posters appealed to their audience. What kind of tactic does this example use to attract women to the workforce?
"Women in the War: We Can't Win Without Them"
This World War II poster calls on women as an integral part of the war effort. During World War II, women worked in positions previously occupied only by men. They filled roles as mechanics, journalists, farmers, garbage collectors, and many other jobs. They also worked in factories, including munitions factories. Additionally, women joined the Women's Auxiliary Army Corps, taking noncombatant positions in the army in order to allow more men to go to the front lines. Their roles changed dramatically during the war and after, a lasting effect that would continue to expand women's independence and employment opportunities.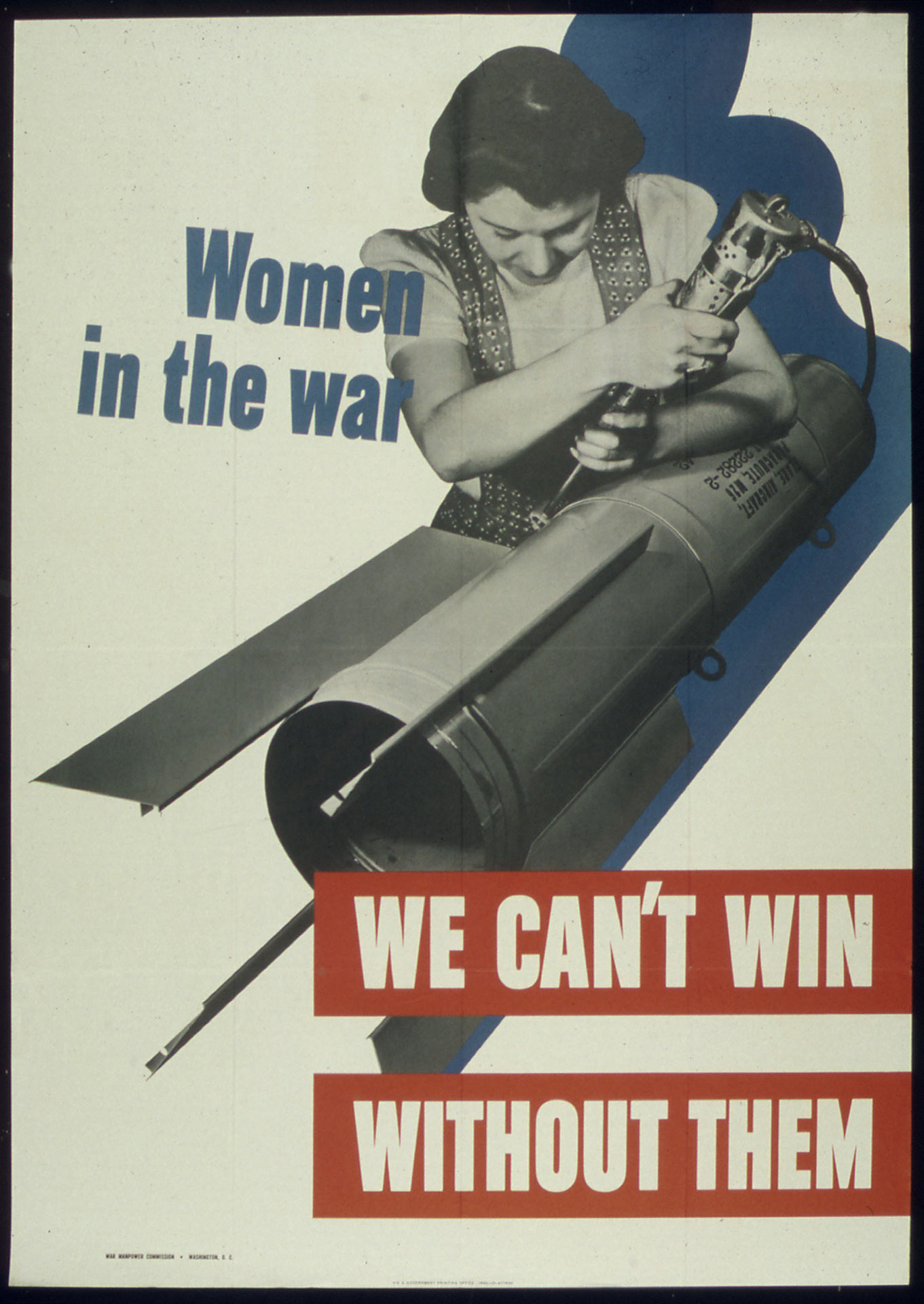 [National Archives]