Image
Illustrator:Albert Parker for the U.S. Treasury Department.
Description: Poster created by the U.S. Treasury Department in 1942 emphasizing the need for American families to support U.S. World War II efforts by purchasing war bonds and stamps.

Context and Things to Consider
Pay attention to the overall message behind the illustration. How does it stress the need to save money through war bonds and stamps?
Consider the impact of the image of a mother and child on Americans at this time. Why do you think the artist chose to capture war bonds in this manner?
Note the peaked cap, or military cap, resting adjacent to the little girl and what it may represent.
Poster for U.S. war stamps and bonds (1942)
U.S. war stamps and bonds poster from 1942 encourages families to support the war effort. The U.S. government issued war bonds during World War II as a way to keep money out of circulation and keep inflation contained. Approximately 85 million Americans bought war bonds, creating a huge boon for the wartime efforts.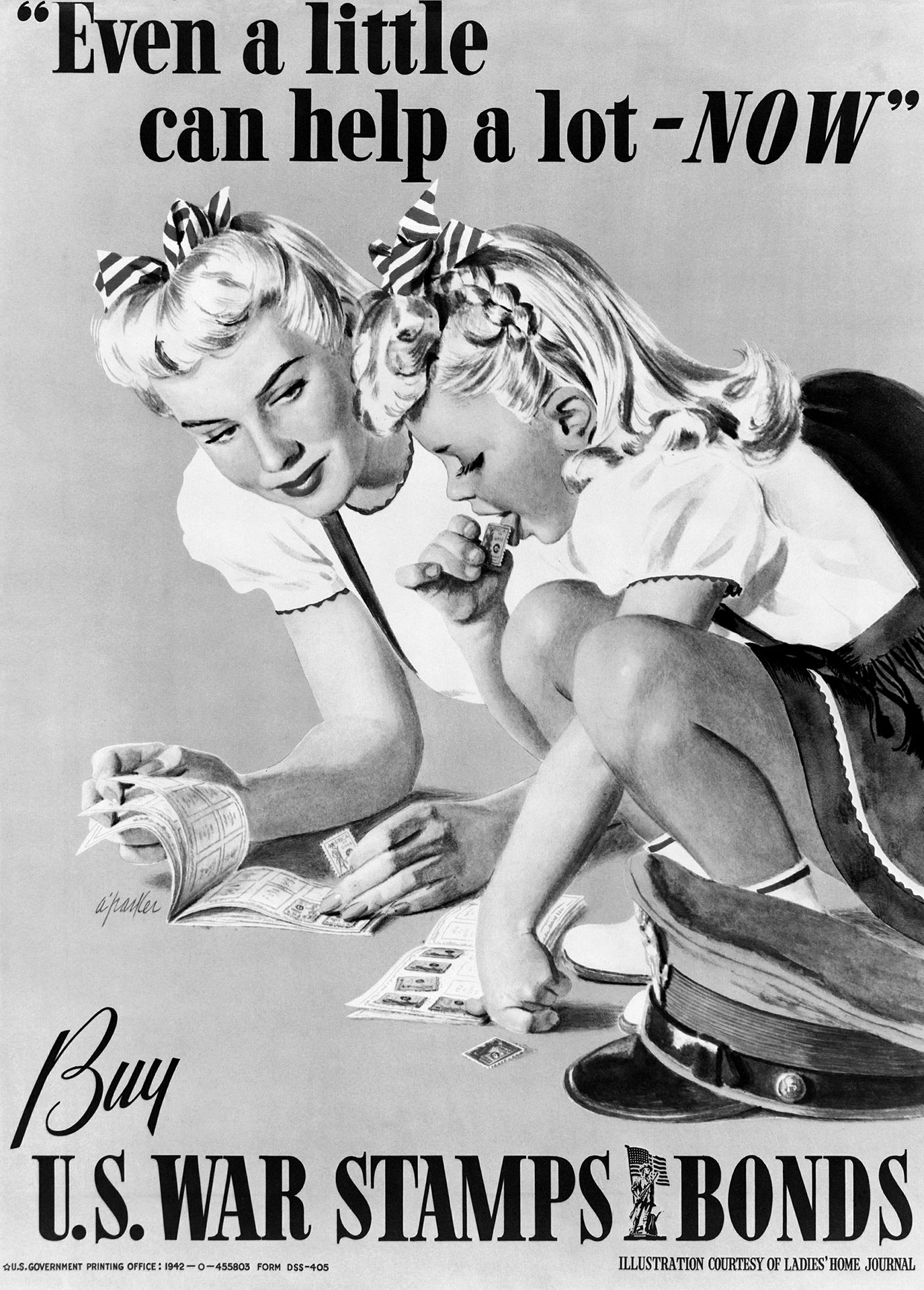 [Library of Congress]