Image
Creator: Meta Warrick Fuller, African American sculptor
Description: This sculpture titled Waterboy I depicts an African American youth struggling to carry a water jug.

Context and Things to Consider
How does the action of the figure reflect the mission of the Harlem Renaissance?
Waterboy 1 by Meta Vaux Warrick Fuller, 1930
Waterboy 1, painted plaster, by Harlem Renaissance sculptor Meta Vaux Warrick Fuller, 1930. Fuller is typically associated with Harlem Renaissance of the 1920s, but her work embodied many of the movement's core concepts well before it reached its height. While studying in Paris from 1899 to 1902, she became a protege of the French sculptor Auguste Rodin, with whom she shared a belief in art as an expression of human emotion. Once returning home to Philadelphia, her work began to reflect African American themes, and in particular, the realities, struggles, and triumphs of black life.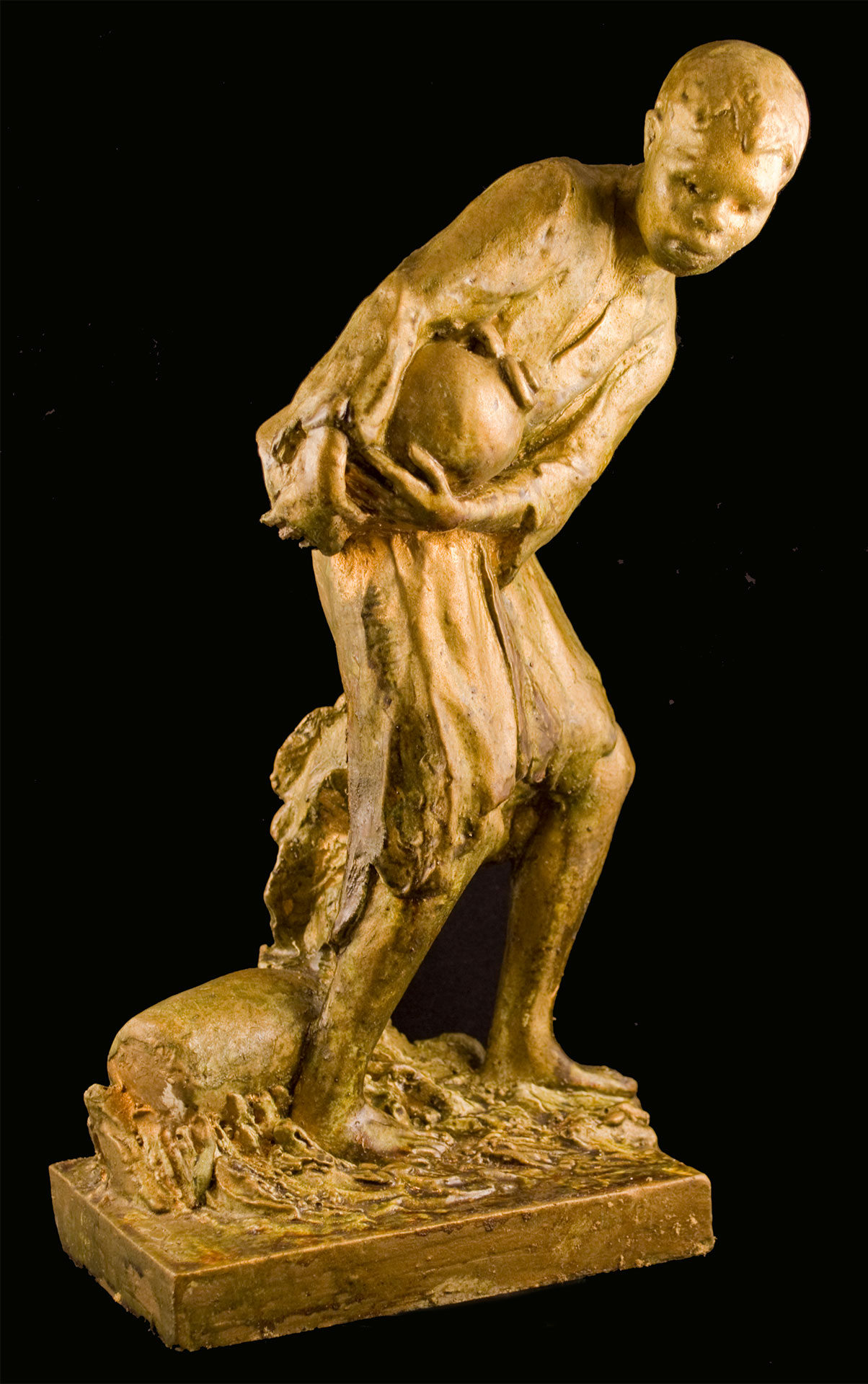 [Courtesy of Danforth Museum of Art, Framingham, MA]