Reference
Author: Michael Soto
Description: This reference article provides an overview of the literature of the Harlem Renaissance and covers such iconic writers as Langston Hughes and Zora Neale Hurston.
Context and Things to Consider
Note the role Alain Locke played in the literary flourishing and the core themes stressed as a result of his work.
How do the themes outlined by Locke become apparent in the poetry of the Harlem Renaissance? Consider the titling of the poems and what clues it may suggest about the subject of the poems.
Note subjects and themes that novels and short stories of the time dealt with.
Literature in the Harlem Renaissance
The Harlem Renaissance was a moment of unprecedented artistic flowering in African American culture. Social changes stemming from the Great Migration, a massive influx of African Americans from the rural South to the urban North, paved the way for more strictly cultural activities.
Emergence of Black Literary Culture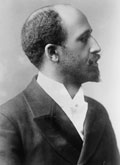 During the Harlem Renaissance, numerous salons organized in virtually every major urban center in the United States. Famous salons, which drew now-canonical figures along with less-recognized literary artists, were held in New York; Washington, D.C.; Atlanta; and elsewhere, and from these gatherings emerged a vision of what was possible for African American artists, as well as the energy needed to guide the movement forward in the form of literary contests and journals. The latter included predominantly white publications with an interest in cultural nationalism, such as
Survey Graphic
, which published a famous "Harlem" issue edited by Locke in 1925 (and later expanded into
The New Negro
); journals published by such African American social advocacy groups as the National Association for the Advancement of Colored People (which published
The Crisis
, edited by Du Bois) and the National Urban League (which published
Opportunity
, edited by Charles S. Johnson); and limited circulation avant-garde magazines, such as
Fire!!
, edited by Wallace Thurman. These journals provided young African American writers with their first public venues. Several sponsored regular contests for up-and-coming talent and lavish awards banquets at the Civic Club in Manhattan.
The New Negro: An Interpretation (1925), a collection of essays, poetry, fiction, and visual art edited by Alain Locke, is widely recognized as a key record of the creative expression central to the movement. In The New Negro, Locke, a Harvard-educated philosopher and critic, emphasized the artistic vitality, the youthful energy, and the national scope of the movement. He noted a "racial awakening." Locke, together with W. E. B. Du Bois, Jessie Redmon Fauset, James Weldon Johnson, and a handful of additional critics, cemented the notion that an avant-garde of accomplished artists might pave the way for a broad program of social uplift.
Poetry
The earliest Harlem Renaissance titles published were almost exclusively collections of poetry. Harcourt put out James Weldon Johnson's Book of American Negro Poetry anthology, and this was quickly followed by several key titles in quick succession. During the 1920s, Countee Cullen was widely considered the reigning "Negro Poet Laureate." His verse, collected in several volumes, including his first and most famous book, Color (1925). Cullen made every effort during his short career to establish credentials as a poet; his most memorable verse, including "Heritage" and "Yet Do I Marvel," addresses the paradox of African American artistry in a white-dominated world. Cullen also left his impression as an editor; his Caroling Dusk (1927) provided a timely update to Johnson's collection, which was already dated just five years after its publication. In addition to his important role as editor of African American poetry, James Weldon Johnson was a poet of the first order in his own right. His long career (which included work as a lawyer, a Tin Pan Alley songwriter, and political activist) reached its height of literary achievement with God's Trombones (1927), a collection of seven black sermons in verse. The poems embody the aesthetic aim espoused by Johnson in several locations, namely, the elevation of folk elements into poetic form. This challenge was taken up by a number of younger poets, such as Sterling Brown, Claude McKay, and Jean Toomer.
Several women—including Gwendolyn Bennett, Angelina Weld Grimké, Georgia Douglas Johnson, Helene Johnson, and Anne Spencer—also made their mark as poets during this time. Although older than most of their Harlem Renaissance counterparts, Grimké, Douglas Johnson, and Spencer (all born in the 1880s) achieved long careers that were in full bloom during the Jazz Age. They produced spare and often haunting verse that ranks them among the most "modernist" writers of the era. Bennett and Helene Johnson moved among younger and more obviously avant-garde circles, but they recognized their place in a long and rapidly expanding tradition of African American poetry. Bennett's "To a Dark Girl" (1927) and Helene Johnson's "Sonnet to a Negro in Harlem" (1927), for example, pay homage to centuries-old formal models and, arguably, to the more recent work of Langston Hughes.
Hughes first captured the public's attention with "The Negro Speaks of Rivers" (1921), published in The Crisis while he was living in Mexico with his expatriate father. In several volumes, including his most famous collections, The Weary Blues (1925), Fine Clothes to the Jew (1927), and Montage of a Dream Deferred (1951), Hughes established a place during his lifetime as the most accomplished poet in African American literary history, all the while experimenting with vernacular forms inspired by blues and jazz. But Hughes was also a novelist, an accomplished memoirist, a Broadway-produced playwright, and a gifted short story writer. The Ways of White Folks (1934) offers a wide range of short fiction, from relatively conventional to avant-garde and from lightly humorous to scathingly critical of U.S. society.
Novels and Short Fiction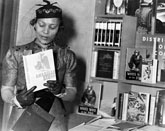 Short fiction played an important role in the movement. Some writers, such as Richard Bruce Nugent and Eric D. Walrond, show flashes of brilliance that drew mixed responses from their contemporaries. Others, such as Zora Neale Hurston and Jean Toomer, have long been acknowledged as masters of the short story craft. Toomer's genre-bending, experimental
Cane
(1923) is often credited with launching the Harlem Renaissance; despite its thin sales, the book was widely and often favorably received by white and Black reviewers. The novel takes the form of vignettes (short scenes) that deal with origins and experiences of African Americans. As with the poets, Harlem Renaissance fiction writers gained some measure of attention by publishing their work in small-circulation venues, often parlaying the notice into contracts for full-length novels.
Nella Larsen, in a short and troubled career, produced what are often regarded as the most-accomplished novels of the movement: Quicksand (1928) and Passing (1929). She often wrote about racial and cultural conflict and issues of identity for mixed race people. Since her rediscovery by Alice Walker in the 1970s, Hurston has been one of the most often anthologized and most widely read writers in the history of American letters. Hurston, who trained as an anthropologist with Franz Boas, collected folklore in the South and often incorporated her findings into her nonfiction and fiction alike. Their Eyes Were Watching God (1937), set in Hurston's native Florida, has become a staple of U.S. high school and college classrooms and has generated a wealth of scholarly analysis.
The Jamaican-born McKay, known for his novel Home to Harlem (1928), set off a storm of controversy among black intellectuals for its unabashed treatment of New York's wilder side. Still, several additional novelists produced creditable work that continues to draw readers inside and beyond the academy. Jessie Fauset, literary editor at The Crisis for many years, wrote four important and well-received novels between 1924 and 1933 (a period roughly coterminous with the Harlem Renaissance). George Schuyler's Black No More (1931) and Wallace Thurman's Infants of the Spring (1932) offer humorous send-ups of Harlem social and intellectual life.
Michael Soto
Michael Soto is a professor of English and Associate Vice President for Student Academic Issues & Retention at Trinity University. He earned his PhD in English and American literature and language at Harvard University. He is the author of The Modernist Nation: Generation, Renaissance, and Twentieth-Century American Literature (University of Alabama Press, 2007) and Measuring the Harlem Renaissance (University of Massachusetts Press, 2016).