Image
Photographer: Unknown
Description: This photograph shows President Theodore Roosevelt talking to reporters at his home, Sagamore Hill, in Long Island, New York.
Date: June 3, 1912
Context and Things to Consider
Note that Roosevelt appears to have invited reporters to his home in the image below. Think about the relationship between the reporters and Roosevelt. What power did politicians have to get their messages published in newspapers?
Roosevelt understood the power of the press to shape public opinion and built a new relationship between the president and the press, establishing the first permanent press room in the White House. Consider how the press room would have enabled Roosevelt to communicate his political agenda.
Think about how politicians and presidents would have been able to convey a message to their constituents before newspapers became widely available. How would public speech making differ from the press coverage in newspapers?
Theodore Roosevelt speaks to reporters at his Sagamore Hill home
President Theodore Roosevelt speaking to reporters at his Sagamore Hill home in Oyster Bay, New York, June 3, 1912. Sagamore Hill became Roosevelt's unofficial campaign headquarters in 1912, when he was running for a third term as president.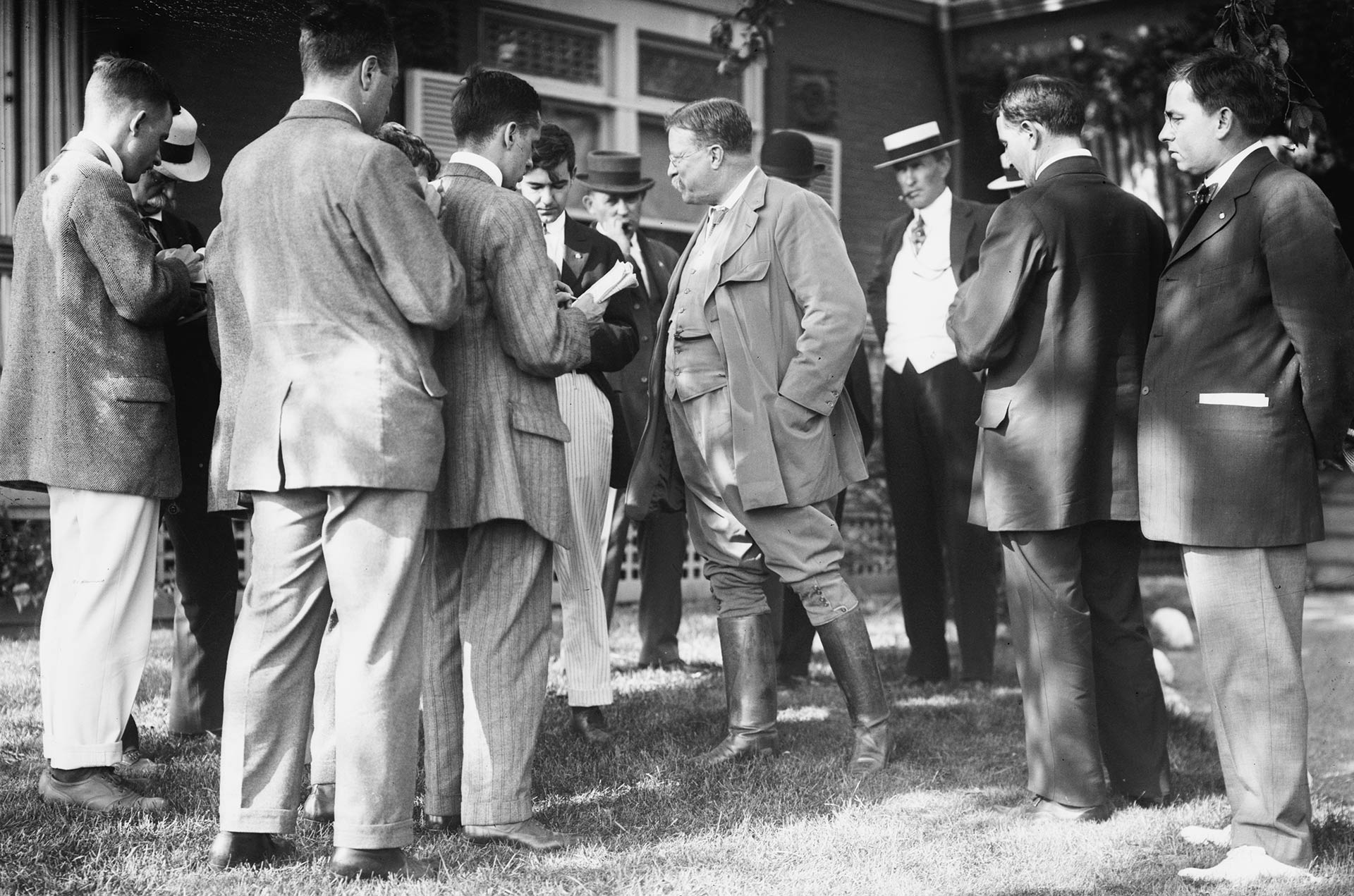 [Library of Congress]